Marketing
Carbone Commercial Real Estate provides custom, in-house, marketing to best highlight & promote your commercial property, making your transition easier.
(781)935-5444
We analyze each asset and develop a marketing plan optimized for current marketing conditions. Commercial property owners and investors benefit from our 40+ years of expertise, market knowledge, creative solutions, and personalized service.
Flyers / Brochures
CarboneRE website & extensive contact list
Commercial membership databases (Costar, Loopnet, etc.)
MLS
Signage
Social Media
Search Engine Optimization (SEO)
Print
Individual property website
Video
Drone aerial photography & video
A Few Samples...
Flyers to focus on property highlights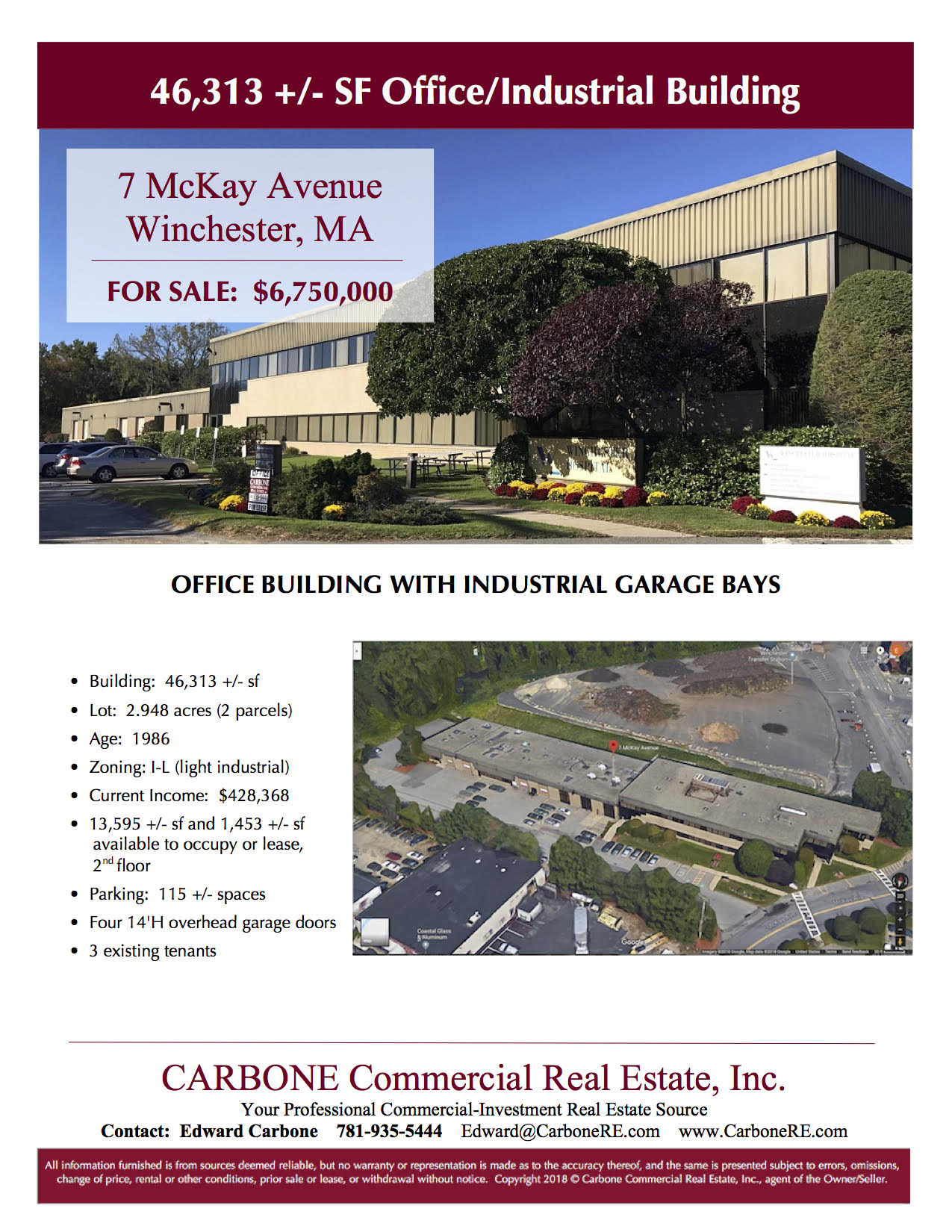 Social media to engage prospects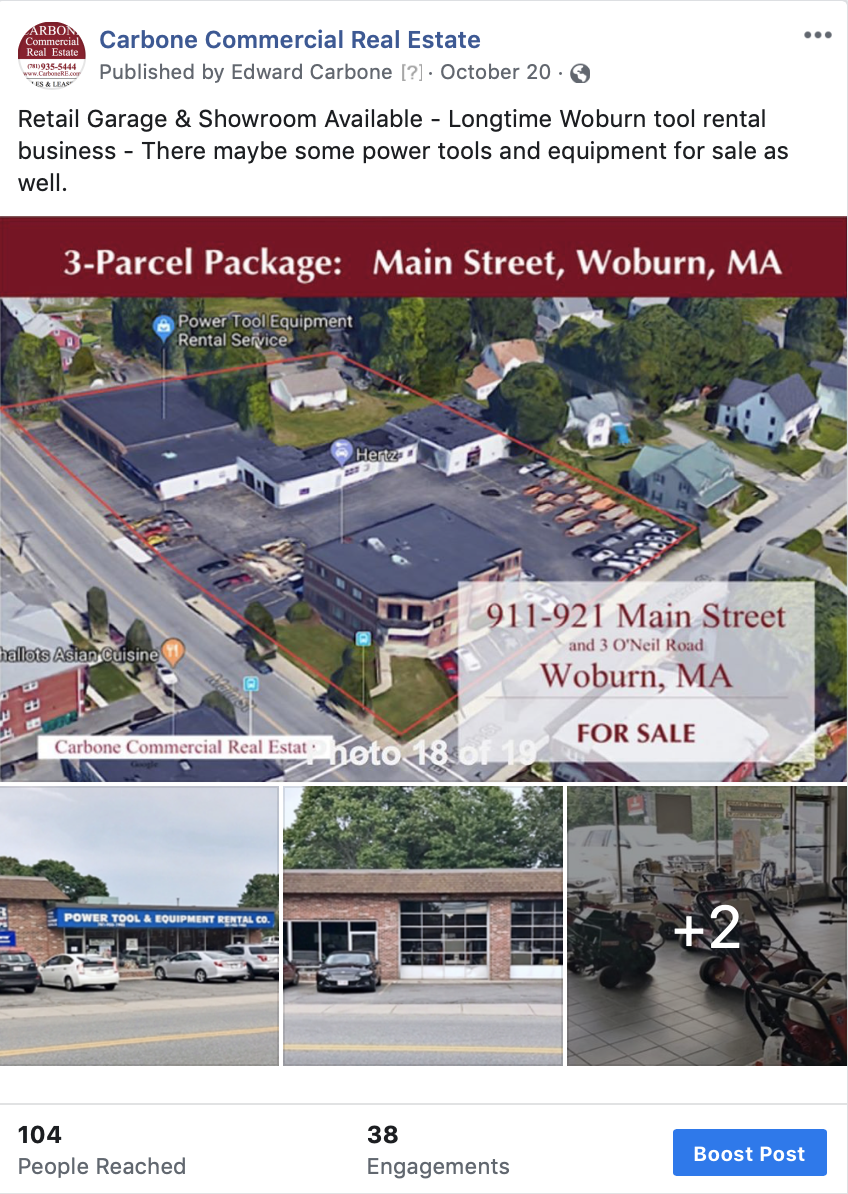 Let's Talk
It all starts with a conversation to see if we are the right broker for you. If you are looking to sell, buy, or lease commercial property, this is the first step in a building a relationship.